$35 for Accounting for Photographers Bundle (Save $60)
| Value | Discount | Savings |
| --- | --- | --- |
| $95 | 63% | $60 |
262

bought
The deal is closed.
Tipped at 9:15:11 AM with 1 bought
---
The Fine Print
* Accounting for Photographers will email you download instructions within two business days of the deal close on Saturday, June 23rd at 12pm CST.
* Works on Mac or PC
* Digital Download. No Refunds.
Highlights
Accounting for Photographer Bundle includes: the Snapshot Spreadsheet for Photographers ($45 Value), the Mileage Tracker ($25 Value), and the Deductions Guide ($25)
Organize business finances
Track spending
Easy-to-use tools
---
Share:
Tax-time doesn't have to be daunting! It's all about being organized – AND finding an easy-to-use product that works for you! These tools have been designed with you in mind – the photographer. They are CUSTOMIZEABLE, and can be used YEAR AFTER YEAR! Most photographers operate as Sole Proprietors or LLCs. If you don't know what that means, you may want to check out my e-Workshop: Business 101: Setting Up Shop!
If you don't pay employees, keeping financial records can be quite simple. While expensive financial-tracking software is a necessity for some businesses, most photographers will benefit from this inexpensive, user-friendly tool.
Track income & expenses
Have the math done for you!
Gain a better understanding of your business finances
Organize & consolidate your useful information
Eliminate surprises at tax time
Reduce the cost when paying your tax preparer
NEW!!! Features a BONUS Client Tab to store Client Data
Store client name, address & other contact info
Drop-down tabs allow you to check tasks off your list of client to-dos such as editing, printing, mailing, etc.   
Mileage Tracker
Did you know you can receive a business deduction for miles you travel for business? Did you know that you have to keep written documentation to support that deduction? Purchase our MILEAGE TRACKER, an excel spreadsheet that will enable you to:
enter daily, weekly, monthly & yearly trip totals into a custom-made calendar
add notes about destinations
stay organized
skip doing the math!
have the necessary documentation to support your deduction
Deductions Guide
If you are just starting out in business, or maybe could just use a little more help when it comes to understanding business deductions, then this guide is for you! Filled with the most commonly misunderstood business deductions in an easy-to-read, fun format, our DEDUCTIONS GUIDE will help you know what deductions you can take advantage of specifically for your photography business!
Covers the following:
Meals & Entertainment
Travel
Business Use of Home
Business Use of Vehicle
Tax Planning
Tax Prep Checklist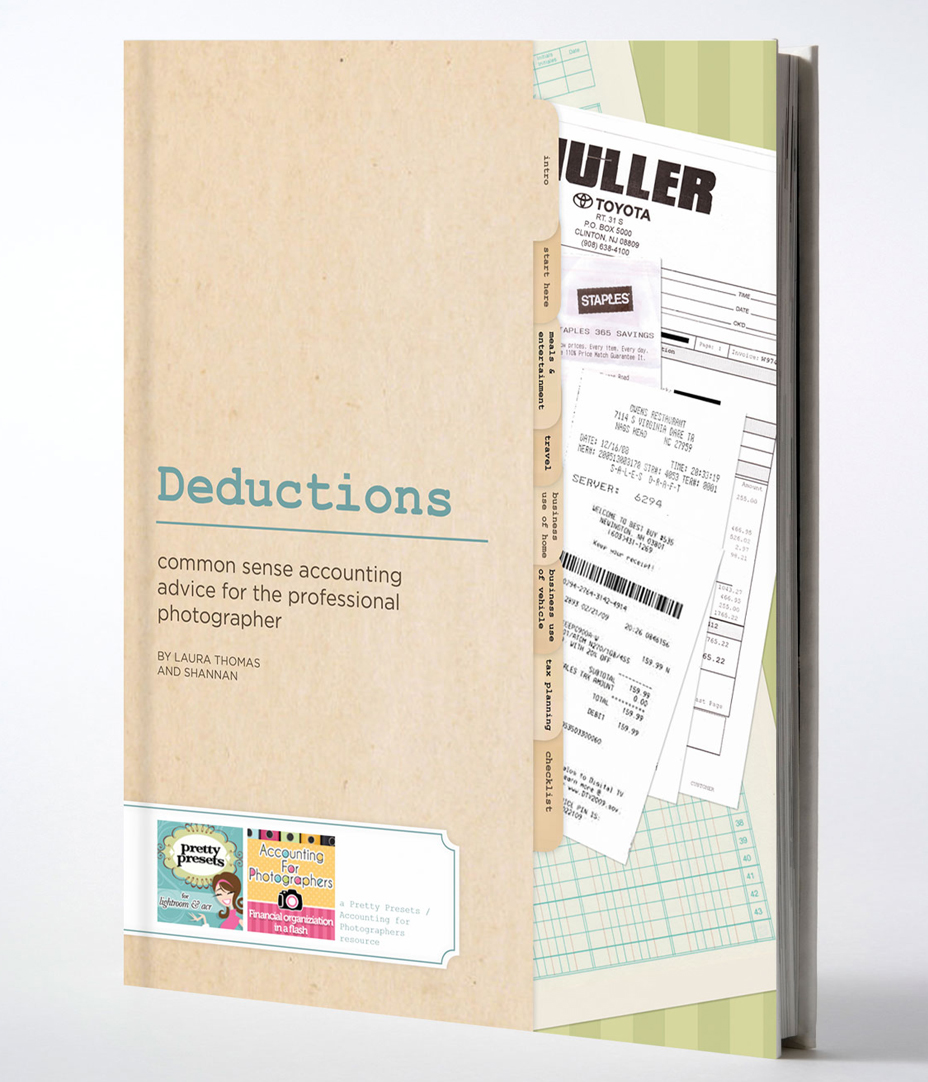 ---
Accounting for Photographers will send redemption instructions via email within two business days of the deal closing on Saturday, June 23rd  at 12pm CST.
The Company
Accounting for Photographers
Missoula, Montana
United States
website